NOYAFA
Regular price
$45.00
Sale price
$29.89
Unit price
per
Sale
Sold out
The differences of Noyafa N30 and CS2001A
Features
Upgraded Triple Torque - Easily drills at 0.45-0.6N.M torque and at a speed of 300r/min.


Smart Protection Motor - A 0.1s delay will be applied for motor protection in the motor's forward and reverse modes. When the motor is continuously used for two minutes, it will automatically stop and can be restarted by pressing the button.


Right Out of the Box - This mini electric screwdriver kit comes with 24 pieces of screwdriver bits and storage boxes, making it convenient for installing laptops, cellphones, cameras, glasses, and driving or removing other fasteners.


Magnetic Bit Chuck - There are 24 powerful magnetic drill bits of different sizes in Multi-Bit Screwdrivers, which ensures that they remain in place at high speeds. Wear-resistant metal provides longer life.


LED Lighting - There are three bright LED lights that illuminate the screw heads directly. In dark areas or confined spaces, work progress can be clearly observed.


A Compact and Ergonomic Design - The cordless screwdriver has a metal housing for a comfortable grip and is sturdy and durable.


Rechargeable Li-Ion Battery - The small screwdriver comes with a 350mAh rechargeable Li-Ion battery that can be quickly charged via a TYPE-C cable
Quick Details

Model Number: NF-826
Depth Range: 2m
Voltage Detecting: Yes
Max Cable Length: 1,000m
Working Voltage Range: 0 - 400V
Sensitivity Adjustment: Various Modes
Power Supply: LI-battery
Signals & Result Display: Tone & LCD
Q&A

Question: How to wire the NF-826 when using it to look for a buried cable's direction?
Answer: Make the red alligator clip clamp the target wire, and the black alligator clip connected to the ground, and set the transmitter to gear 3.

Question: Can the NF-826 trace a live wire? What's the maximum voltage it test?
Answer: Yes, and the maximum voltage it can measure is 400V

Question: Will this detect underground pet fence?
Answer: Yes.

Question: Can the NF-826 detect the protective earth (PE) metal water pipelines buried in the ground?
Answer: No. The metal pipes you're going to detect can not come with protective earthing and there should be a large resistance between it and the soil. (the small the resistance, the short the detection distance).
Question: How deep can the NF-826 detect?
Answer: 0 - 0.5 meters in Bipolar application, 0 - 1 meters in unipolar application, and the single loop can reach 2.5 meters.


Question: Can it detect underground power line 120/220 vac to the house from the main road?
Answer: Yes.

Question: Can the NF-826 find the breakpoint of the armored cable? How abou the direction?
Answer: No, because the armor isolates the signal, it is difficult to find the breakpoint of such cables. It's ok to trace the armored wire in a short distance.


View full details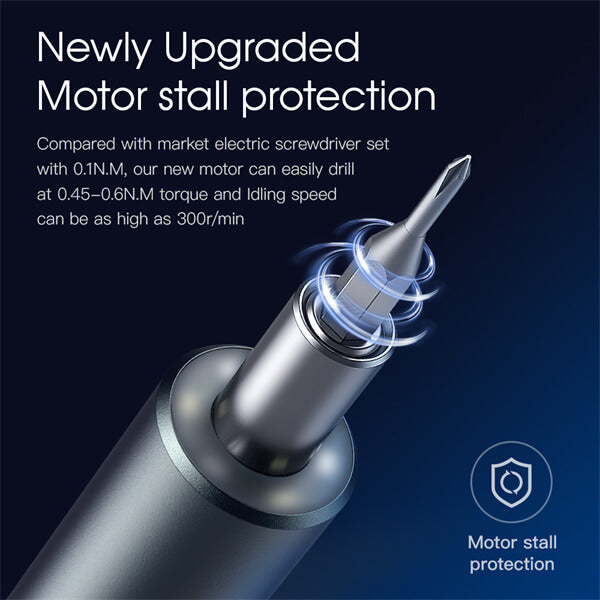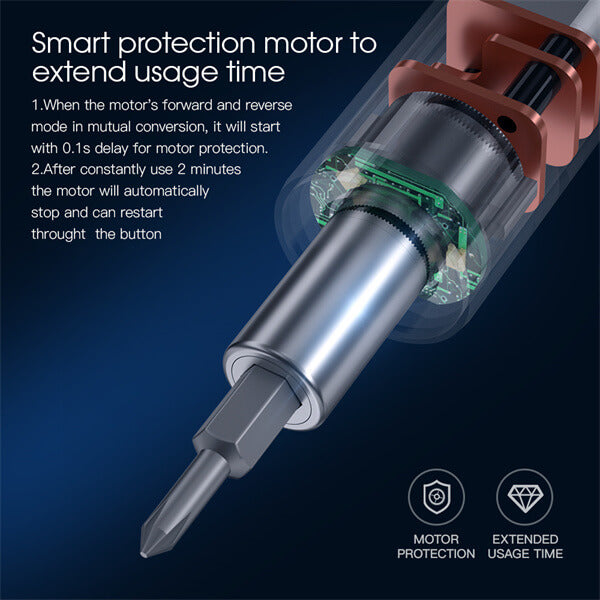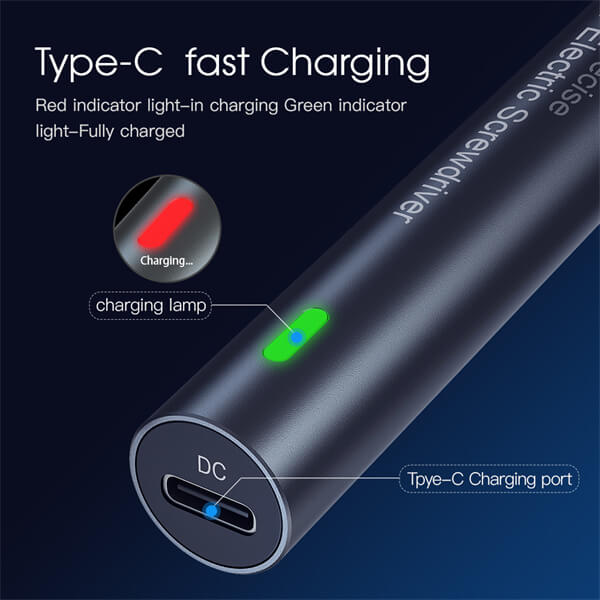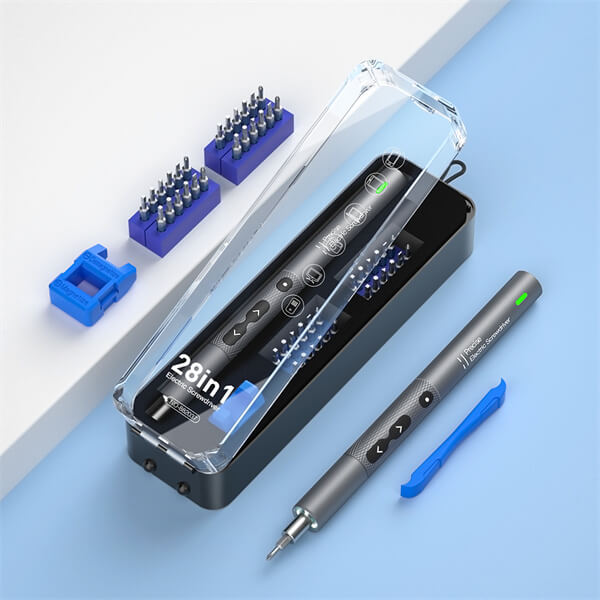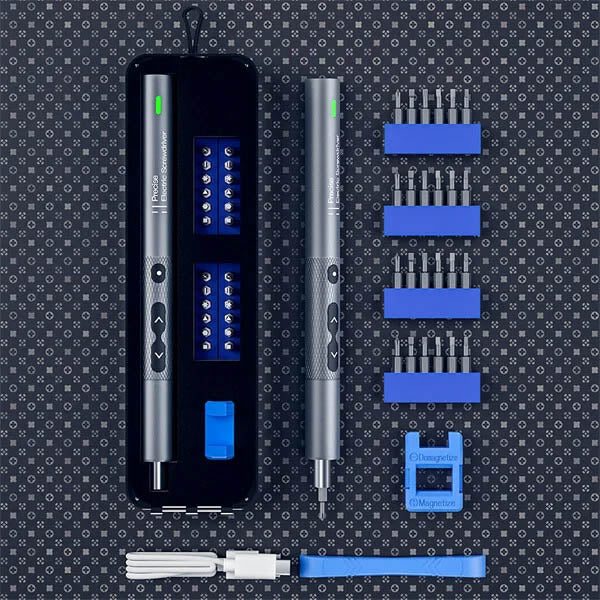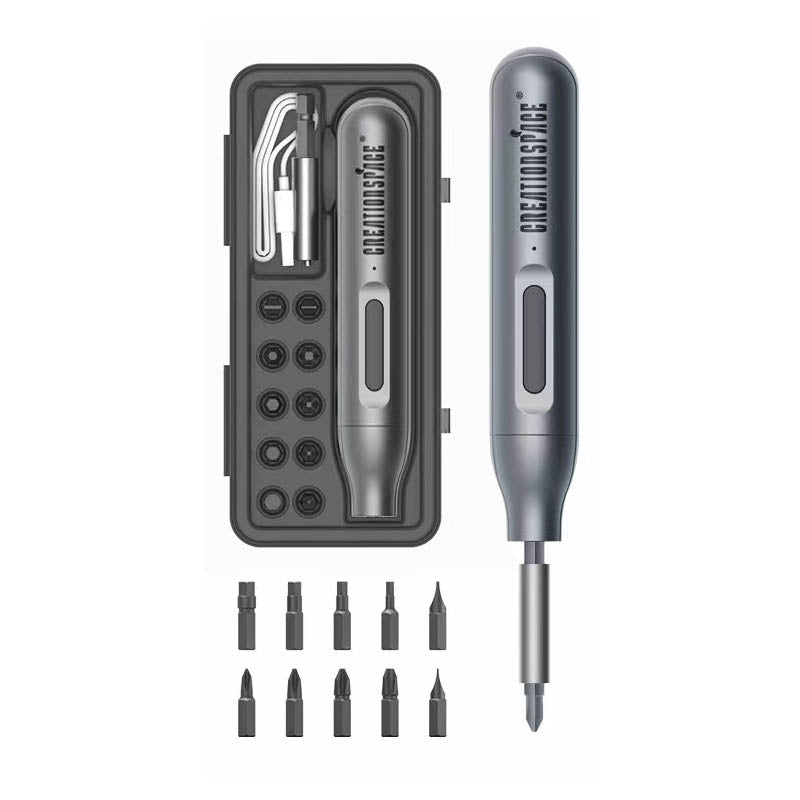 Parameter Comparison of Noyafa N30 and CS2001A Mini Electric Screwdriver
| | | |
| --- | --- | --- |
| Modes | Noyafa N30 | Noyafa CS2001A |
| Materials | Aluminium alloy | ABS + PC |
| Dimension (mm) | 180*15.8 | 153*28 |
| Weight (g) | 57 | 150 |
| Power torque (N.m) | 0.4-0.5 | 0.5-1.8 |
| Manual torque (N.m) | 3 | 5 |
| Idle speed (r/min) | 300 | 230 |
| LED lighting | Yes | No |
| Battery capacity (mAh) | 350 | 1,500 |
| Battery life (hour) | 1 | 2.5 |
| Standby time (day) | 30 | 180 |
Very useful tool
Thank you ! It is very useful. Things are simpler to unscrew. Very cool charge, long days use without charging batteries. Till now, after 2 weeks of intensive use, satisfy. One thing could be better is to modify a bit the stick so that we could better grip the handle when (un)screwing because of the high surprising torque at first.
Noyafa NF-N30 Compact Cordless Electric Screwdriver with 24 Pieces Magnetic Bits, High Torque, LED Lighting
Recommond
I'm very satisfied with my purchase of the Compact Cordless Electric Screwdriver. It is a reliable and efficient tool that is perfect for both DIY projects and professional use. I would highly recommend it to anyone looking for a high-quality screwdriver that is easy to use and provides excellent results.
Works well and has a good build quality
An exquisite, small, and light electric screwdriver. It feels like a pen in your hand and is extremely powerful. Suitable for mobile phones, watches, electric toys, and DIY projects. I really like this and haven't had any major issues with it
An excellent electric screwdriver
Having used it for a while, I can honestly say I am enjoying it more and more. My hobby is tinkering and fixing things, and I always find myself in need of a small piece of some type or size I never had. With this mini screwdriver, I have been able to repair multiple items with ease! For tough screws, it works perfectly, has good torque, and locks so you can use it like a regular screwdriver. It is the most suitable size for the most delicate tasks. The built-in light makes it easy to see screws that are hard to see. So far, I am very satisfied with this product.