NOYAFA
Regular price
$349.89
Sale price
$297.46
Unit price
per
Sale
Sold out
NF522 vs NF521s vs NF586s vs NF521 Comparison
Features & Benefits
200 * 150 Pixel High Resolution Thermal Imaging. The thermal sensor of the NF-522 comes in 200 * 150 pixel resolution, and will gather more infrared energy (heat) and turn into higher-quality, crisper images so you can detect smaller objects from farther away.


65mk Thermal Sensitivity (NETD). The thermal sensitivity or Noise Equivalent Temperature Difference (NETD) of the NF-522 is 65mK, and is able to differentiate between smaller temperature ranges and produce a more detailed image.


35° H x 26° V Wide-angle Lens. The NF-522 has 35° H x 26° V thermal imaging field of view (FoV), offering a wider field of vision and enabling you to view more in a cramped space or see large areas in one glance.


Temperature Measurements from -40°C to 330°C (-40°F to 626°F). The NF-522 can read temperatures from -40°C to 330°C (-40°F to 626°F) with an accuracy of just +-2%.


Sharp 2.8-inch Color Display Screen. The NF-522 thermal imager comes with a 2.8-inch TFT LCD display screen with 320*240 pixel resolution to let you see the generated thermal images and temperature data clearly.


Applications: Installation and maintenance of floor heating, radiator, and water heater. Property maintenance air leakage, water leakage. Residential office and production electricity maintenance. Small animal search and investigation in buildings (including termite control). Car repair and maintenance inspection. Fire and rescue situation investigation. Old building inspection and maintenance.


What's in the Box: The main device (with 8GB memory card and lithium battery) * 1, Data cable * 1, Toolkit * 1, Instruction manual * 1, Certificate / warranty card * 1.
Quick Details

Model: NF-522
Thermal Imaging Resolution: 200 * 150
Angle of View: 35 ° H x 26 ° V 
Temperature Scale: -40°C to 330°C (-40°F to 626°F)
Thermal Sensitivity: 65mK
Image Frame Rate: 9Hz
Color Plate: White heat / Black heat / Rainbow 1 / Rainbow 2 / Purple / Orange / Iron gray / High temperature high contrast / High and low temperature high contrast
Accuracy: Ambient temperature 25°C (77 °F), Distance 0.3M
Emissivity: 0.1 - 1.0 (can be adjusted)
Spectral Response: 8 - 14µm
Visible Resolution: 300,000 pixels (640*480)
Display Mode: Infrared mode / Infrared edge detection mode / dual light fusion mode
Focus Mode: Fixed
Storage: In-built 2G
Image Saving Format: Bitmap (BMP) image
Display Type: 2.8 inch TFT LCD
Temperature Unit: °C / °F / K (Can be selected)
Memory card: 16GB mini TF card
Battery: 3.7v * 5,000mAh
Drop Test: 2 m 
Shutter Interval: 15s / 30s / 60s (Can be selected)
Dimension: 60mm (2.36 inches) * 120mm (4.72 inches) * 120mm (4.72 inches)
Weight: 1.25kg (2.2lbs)
View full details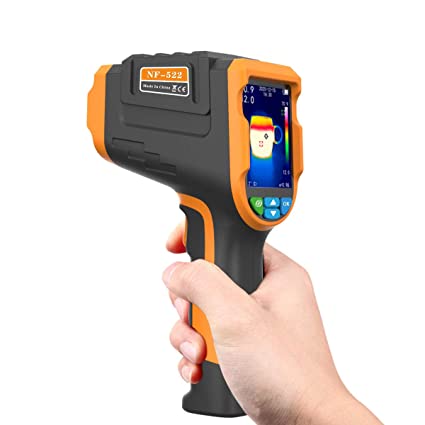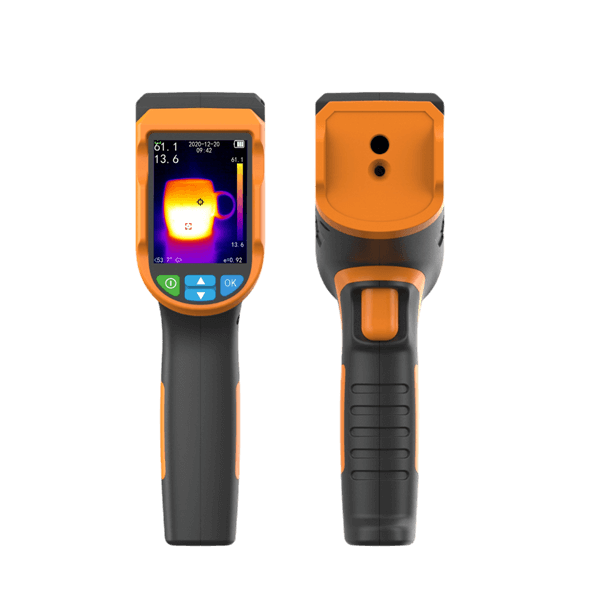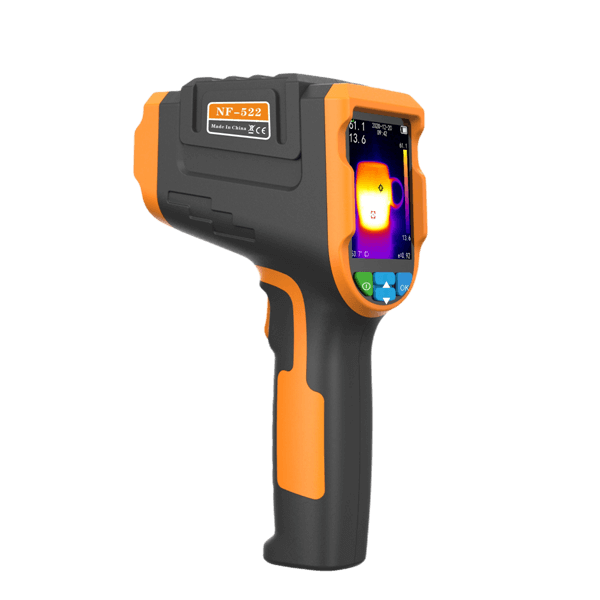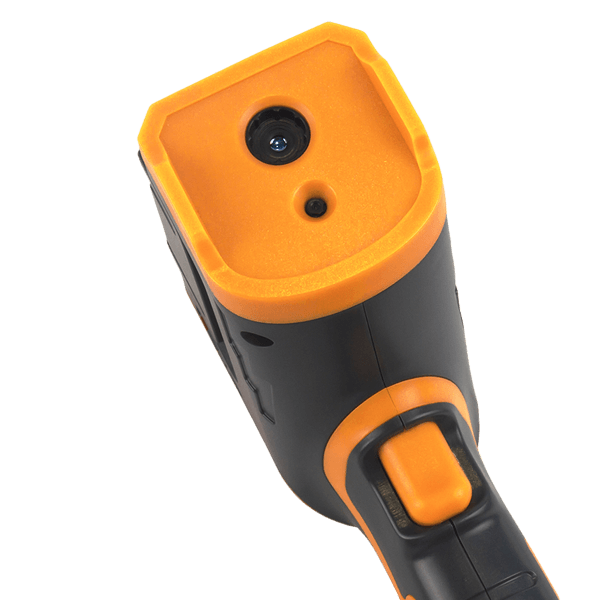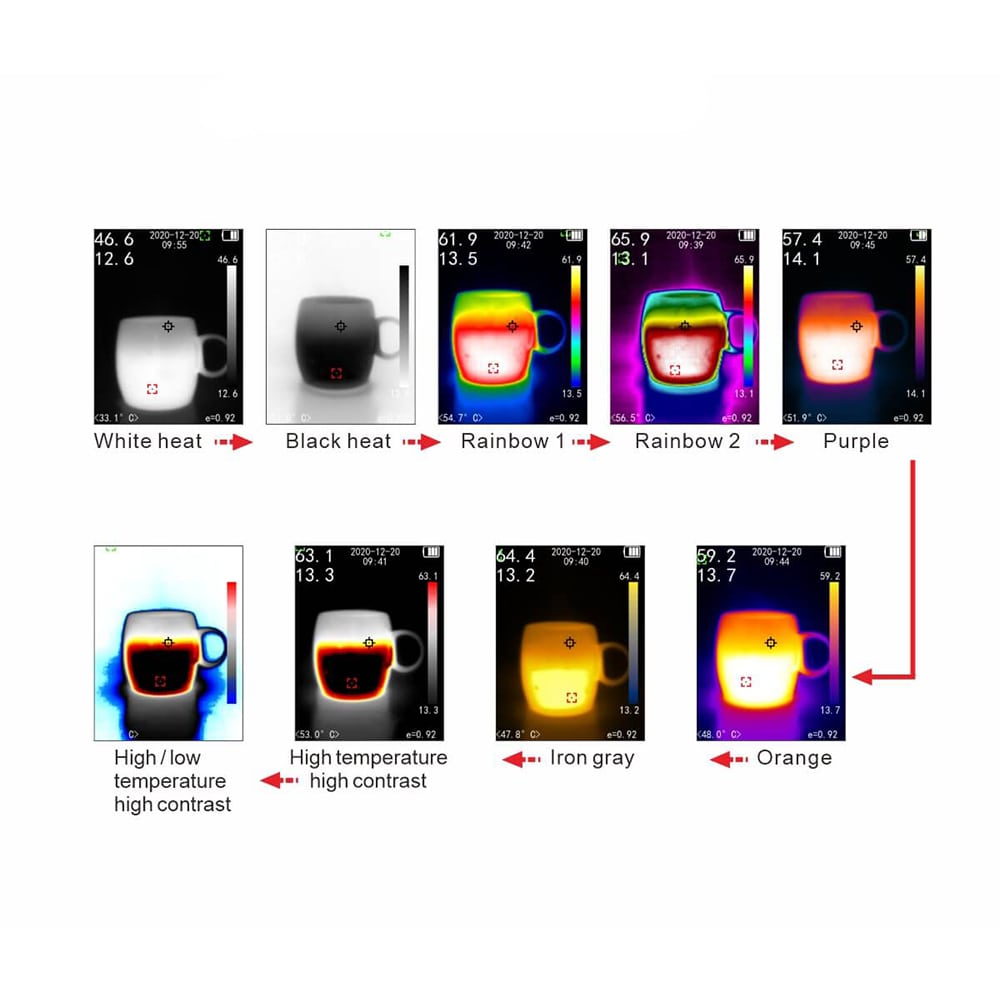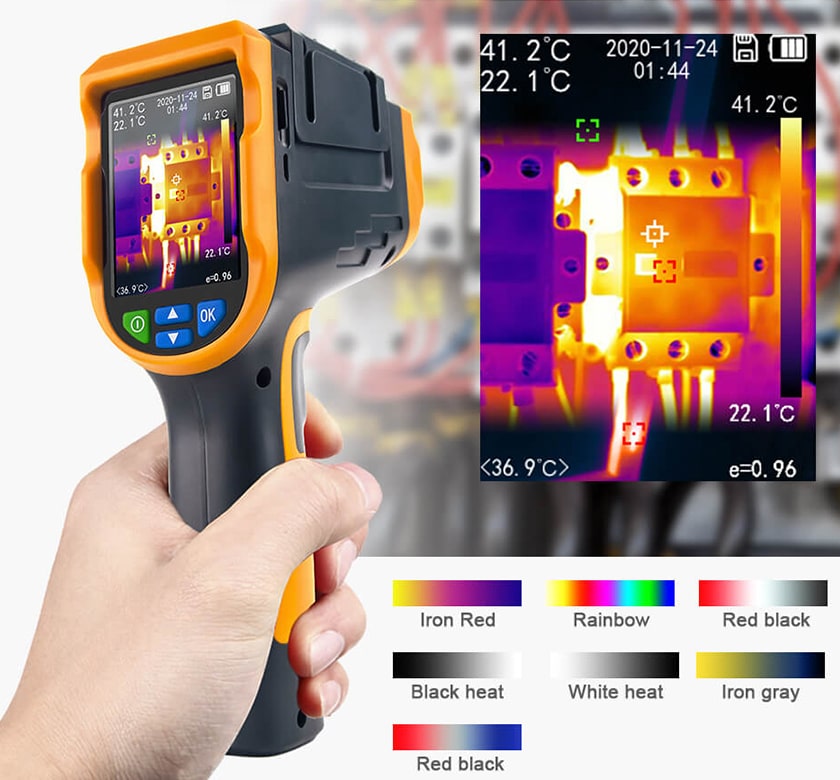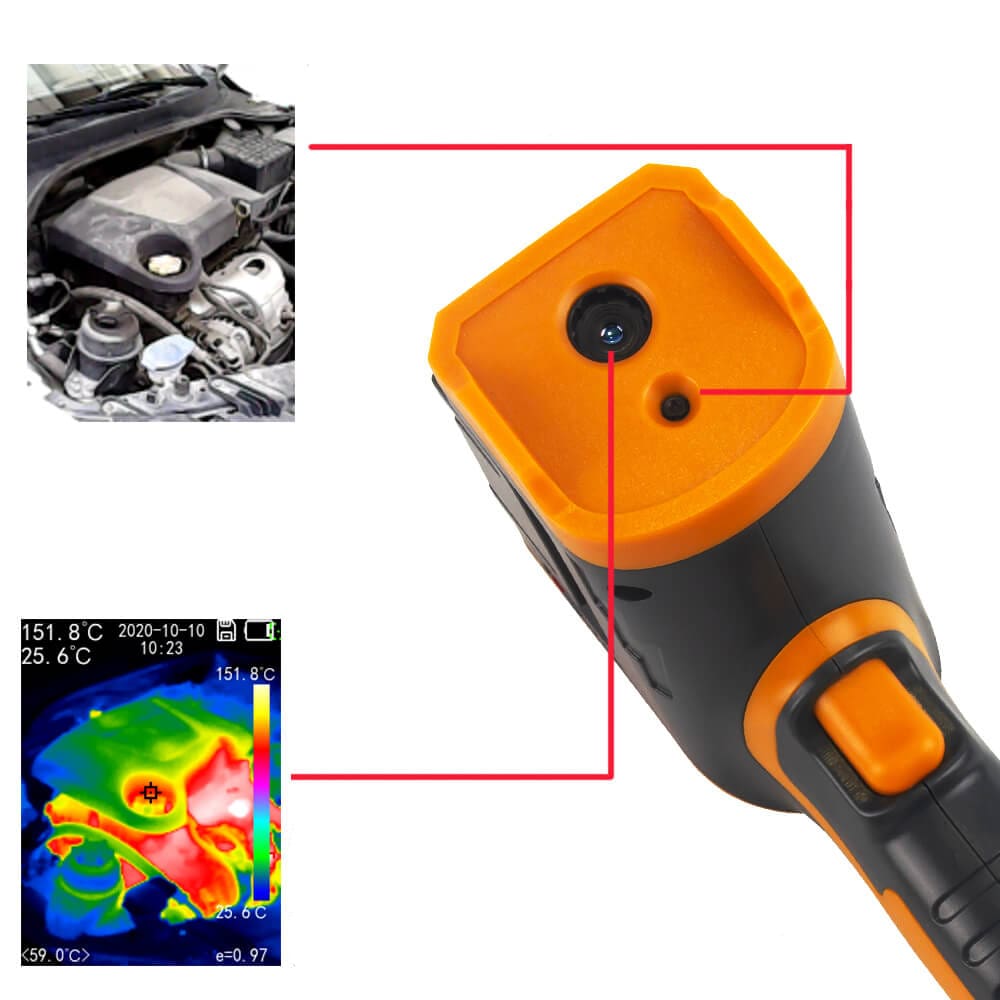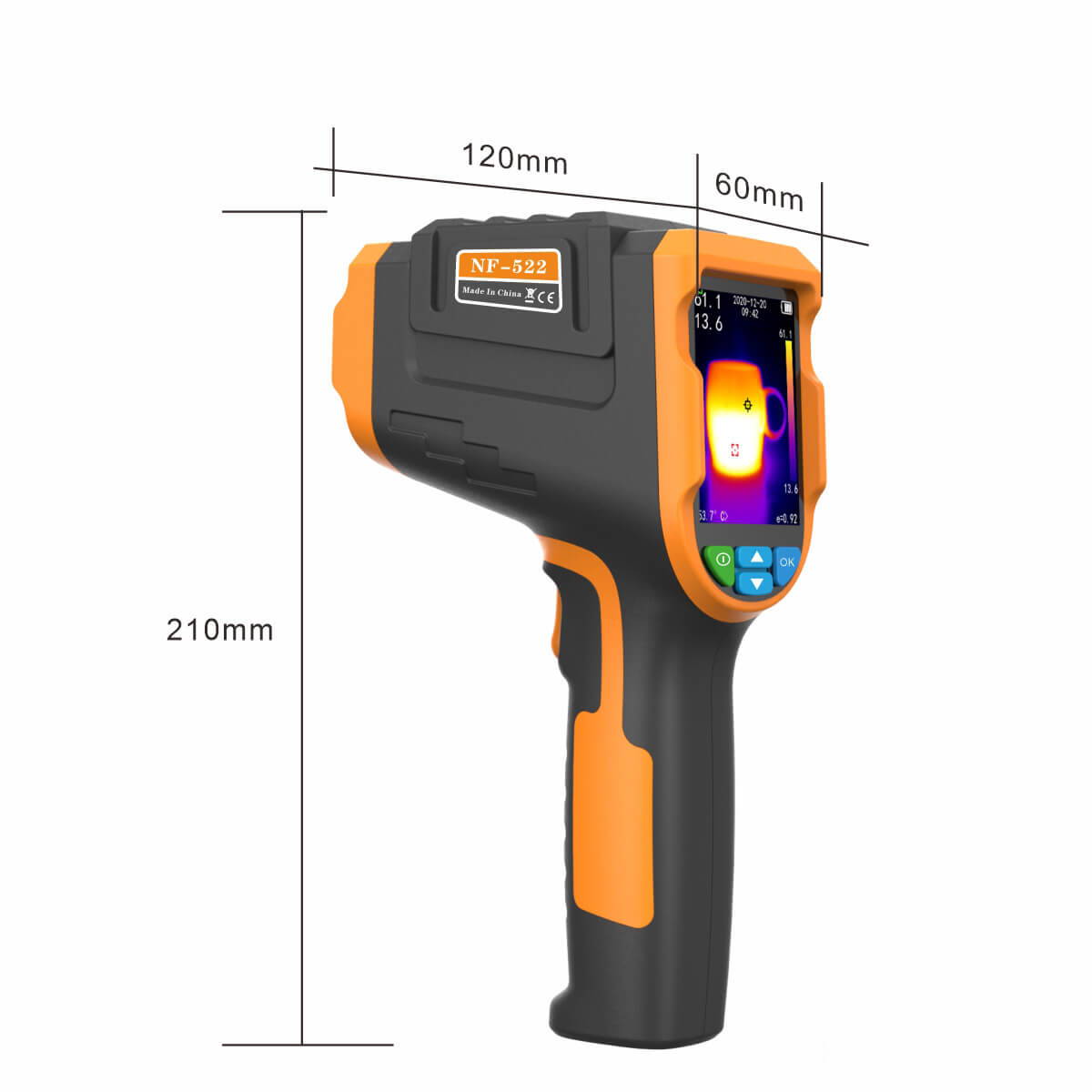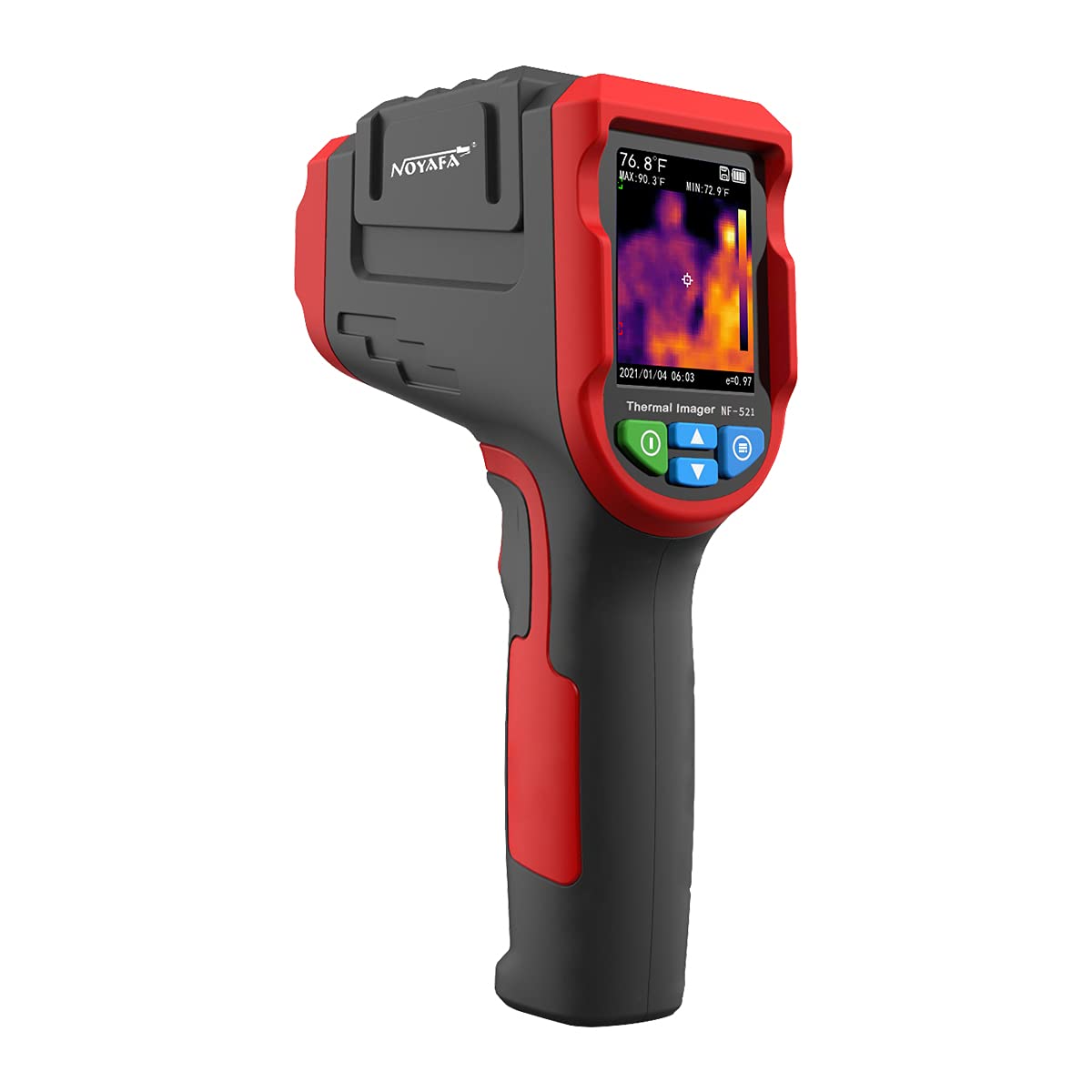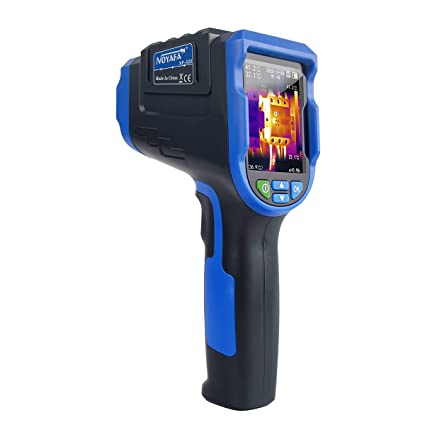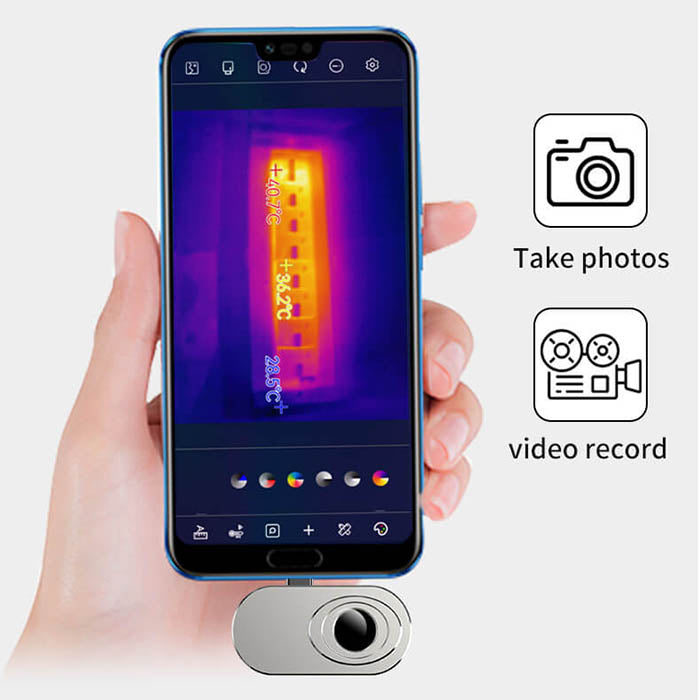 Easy to use
I purchased this device to observe nocturnal activity in the forest behind my home, and I am delighted with its performance. It allows me to locate my cat when he fails to return, identify leaks in my roof, and monitor my engine's operation.
The Imaging and temperature measurement are both good
The Imaging and temperature measurement are both good, no issues have occurred currently.